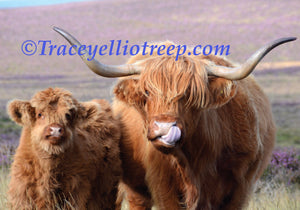 I have recently had my new greeting cards printed, which is always exciting. I especially like this picture of the Highland cow and calf on Dartmoor. Both have wonderful expressions and I felt blessed to capture this moment.
---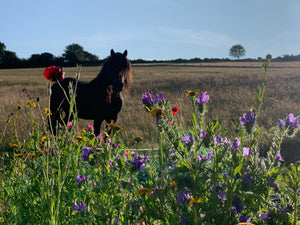 We were having fun the other evening with my black stallion Ebony. on Dartmoor I was doing a photo shoot/ clip incorporating him with the wild flowers, but not so close he would eat them! I lowered the fence line and he knew he shouldn't step over it. He did but overall he was really a pretty good model!
---
Pistol and Smoky were my amazing Quarter horses who crossed America from Mexico to Canada, and who feature in my book Riding by Faith Across America, available on my website. After many years enjoying roaming in the wild open spaces on a ranch in Colorado. I am so grateful that now he has a dream retirement home, were he is being loved and pampered. Thank you Christy and Mark! :)
---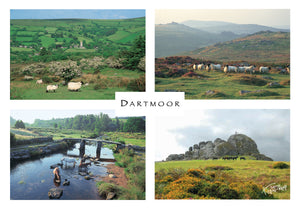 Just got my Dartmoor postcards and new greeting cards off to press, so they will be ready in a few weeks! This four for one postcard is a combination of my best sellers !
www.traceyelliotreep.com
---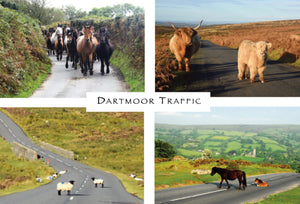 This is the Dartmoor traffic I see every day on Dartmoor! So I thought it would make a fun postcard. I am sending this one along with other greeting cards to press and they will be available to order from my website in a few weeks.