Being charged by a leopard and a buffalo in Africa, getting lost on Mount Everest, taking Prince Philip's favourite photograph of him with his team of Fell ponies, and riding horses through numerous countries around the world – that's just a taste of the adventures enjoyed by the indomitable Tracey Elliot-Reep. To hear more of Tracey's exciting life please visit 'About Tracey'.
Hello and thank you so much for visiting my website. I'm a Dartmoor and International photographer, adventurer, author, film maker and public speaker. I have been photographing the Dartmoor countryside and wildlife for over 30 years, when I started out with just 6 postcards!  If you have any questions about my travels, photographs, books, talks or any of the products you see on this website then please do get in touch with us via the 'contact us' part of the website.
Thank you  - Tracey Elliot-Reep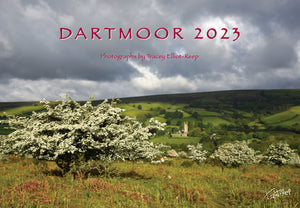 Tracey Elliot Reep
CA023 - Dartmoor 2023 Calendar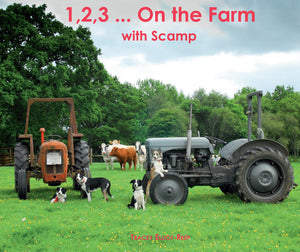 BA35 - On the Farm Stories with Scamp - NEW - Bundle Set of all 5 Flexi-Cover Books PLUS bonus book A Spaniel Puppy's New Home! (Saving of £10)
Tracey's News
The wind and rain yesterday was wild on Dartmoor and I found the electric fence to restrict my ponies from getting fat strewn across the field. But this morning I...
We were blessed with beautiful sunshine at Widecombe Fair on Dartmoor this year! I my stallion Lightning won a first, while my mare Sappora won a second in the  Dartmoor...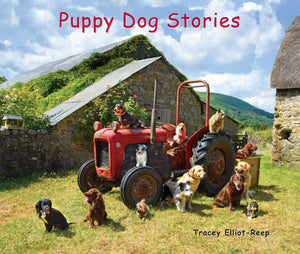 B024- Puppy Dog Stories - Boxset of all 5 Flexi-Cover Books Plus a free book 'A Day On Dartmoor with Rainbow the Pony' worth £5.95