• Adventures • calendar • Children's books • church • Clapper Bridge • Dartmoor • Dartmoor adventure • Dartmoor bluebells • Dartmoor Ponies • Dartmoor whiteface sheep • Faith • flowers • foal • Great Staple Tor • Heather • Horseback • Horses • Inspirational • Moor • postcards • River Dart • sheep • Snow • springtime • Tracey Elliot-Reep • Vision • Watern tor • Widecombe Green • Widecombe in the Moor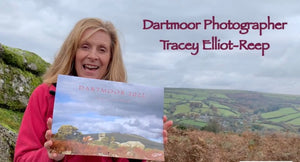 Hello!  Here I am above Widecombe-in-the-Moor showing my Dartmoor 2022 Calendar. Click on read more to watch the short clip, when ordering more than one be sure to click on the correct  button underneath the calendar to get your discount! Thank you for your support! :)
---
• calendar • Children's books • church • Clapper Bridge • clouds • Dartmoor • Dartmoor bluebells • Dartmoor Longhouse • Dartmoor Ponies • Dartmoor whiteface sheep • flowers • Great Staple Tor • Hameldown • Horses • Moor • On The Farm • postcards • River Teign • sheep • Snow • snow fall • Snow plough • springtime • Tracey Elliot-Reep • Watern tor • Widecombe Green • Widecombe in the Moor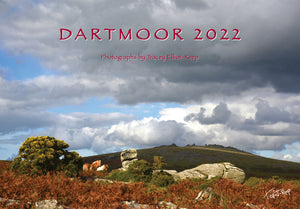 My Dartmoor 2022 Calendar is now available! ( It is a 13 month calendar as people often remark how useful it is to have the extra following January to plan ahead.)  the calendar comes with an envelope for sending and 4 postcards !Please see my special offers for orders of two or more on my website.
---
• Adventures • calendar • Children's books • church • Dartmoor • Dartmoor Ponies • Dream • Europe • Faith • flowers • foal • galloping • Horseback • Horses • Inspirational • Live your dream • Moor • Photographic book • Widecombe in the Moor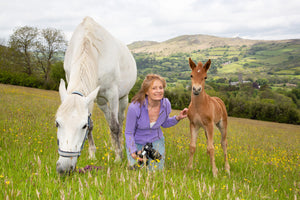 This short clip is about Ruach the promised foal, who Yoanna my mare gave birth in late May. Several years ago I travelled with Yoanna and Ermis, two ponies I bought near Athens across Greece, northern Italy, over the European Alps through Switzerland and then south through 
France, over the Pyrenees and across Northern Spain to Santiago and Finistere. I promised them I would take them home to the green grass of England and against the odds, I got them home to Dartmoor, but as I had no grazing I loaned them out. I had no idea Yoanna was in foal and months later she had a surprise foal which sadly died. I promised her when I had land I would let her have another foal. Ruach is her promised foal.
---
• calendar • church • Dartmoor • flowers • Inspirational • Moor • postcards • Snowdrops • springtime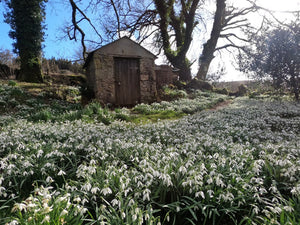 The snowdrop display in the grounds of St. Raphael's Church at  Huccaby on Dartmoor is spectacular in early spring – click on 'read more' to see more of this snowdrop wonderland!